Michael Sagastegui is the president of the water committee in Pampas de San Isidro in the district of Cascas, Peru. As committee president, he oversees maintenance and repair of the water system.
"Our job is to improve the wellbeing of the population and give them high-quality water," Michael said.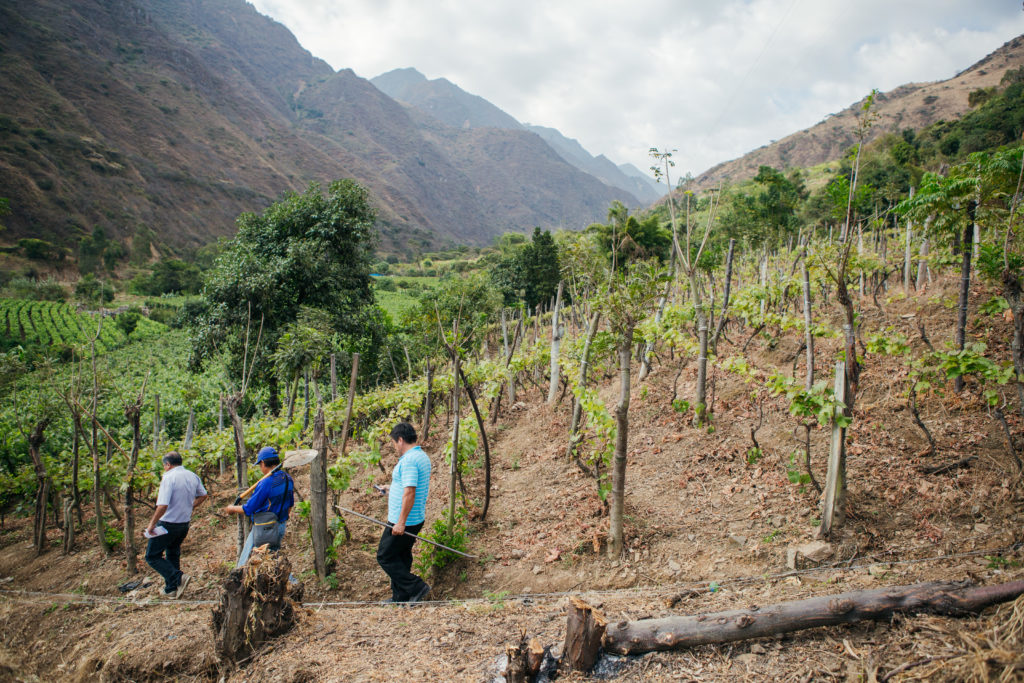 No one else in his community had wanted to lead the committee, and they were about to hand their water system over to the government when Michael volunteered to be president. He was insistent that the community should take care of their own system. When Michael took on this role two years ago, he made immediate improvements to the water system that helped the quality and reliability of water.
A year ago, when Peru was devastated by flooding, all that hard work was destroyed.
"At first it started to rain slowly, and then began to increase in force," Michael said. The rain didn't stop for a month.
"Everything was gone," he said. "The rain left nothing. Nothing could be done."
The flooding destroyed 450 meters of Pampas de San Isidro's water system, leaving the community without water for months. They had to get water for drinking, cooking, and bathing from the river – the same river used for washing clothes and cars upstream, Michael says.
Because the flooding had destroyed highways and isolated his community from the rest of the country, it took a month to get new pipes and supplies. When the supplies finally arrived, Michael and his committee wasted no time in making repairs.

With support from Water For People and the district water and sanitation office, and many hours of hard work by community members, Pampas de San Isidro rebuilt their water system in two months. Michael said they rebuilt it stronger than ever before and took care to protect the water source from future disasters.
Michael is determined that his community's water system will remain resilient to anything that happens in the future.
In March 2017, the worst flooding in a lifetime devastated northern Peru, including the district of Cascas where Water For People works. The flooding was attributed to the combined impacts of a changing climate and El Niño and many lives in Cascas suffered the effects. With inspiring resilience, community members and local leaders in Cascas worked together to rebuild after this terrible and overwhelming disaster. To commemorate the flooding a year later, we want to share how three different people in Cascas overcame challenges in the aftermath of the floods. Read Don Ángel's and Doña Maria's stories.