Our impact for bolivia
Water For People Canada dedicates it's fundraising to the country of greatest need out of Water For People's nine country programs. In Bolivia, our support means more families, clinics, and schools will have lasting access to water and sanitation services. Explore the progress taking place in Bolivia. 
EVERYONE FOREVER DISTRICTS:
0
RURAL ACCESS TO BASIC WATER SERVICES:2
0

%
RURAL ACCESS TO BASIC SANITATION SERVICES:3
0

%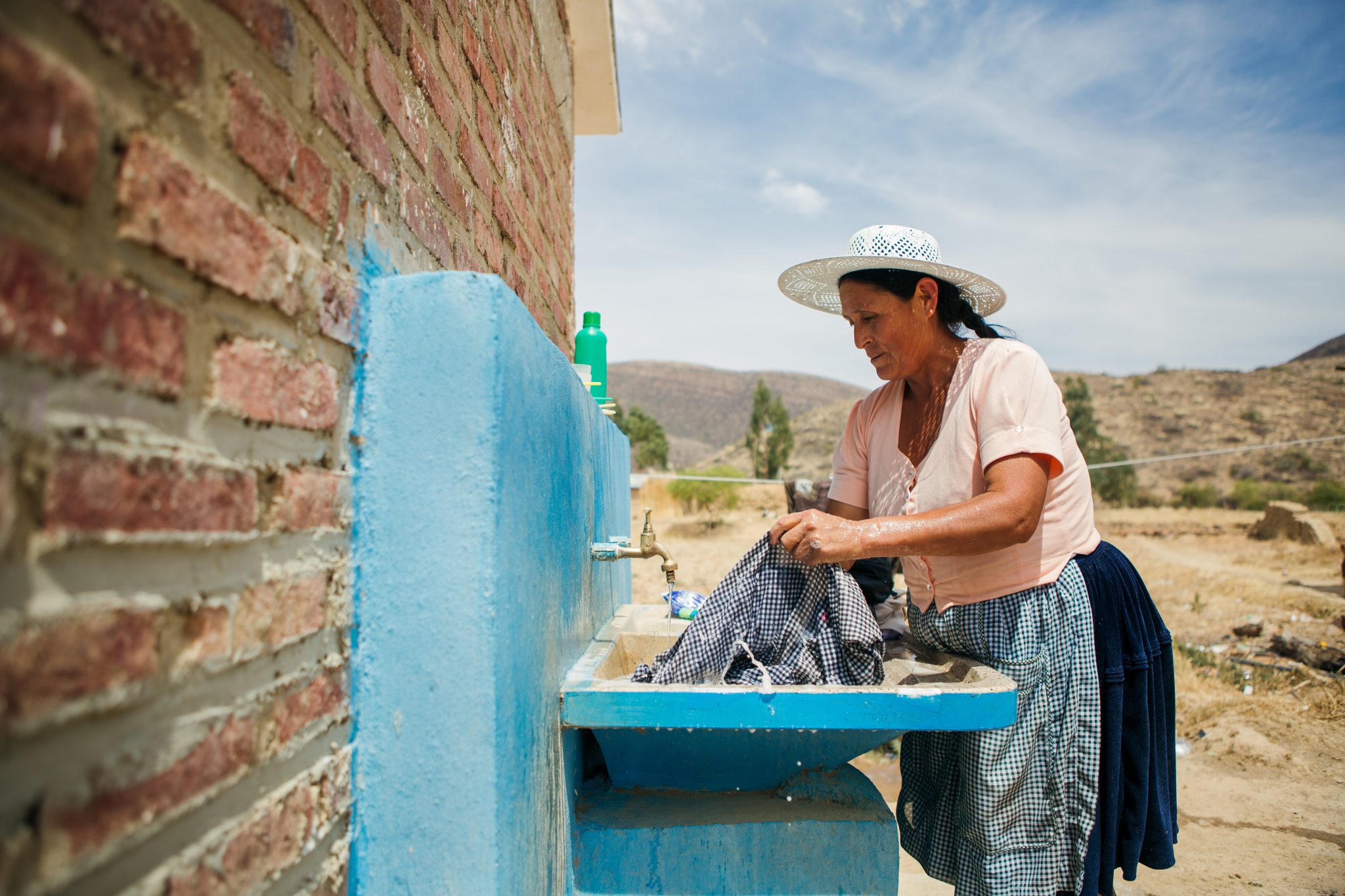 Water For People in Bolivia
Bolivia is a landlocked country in the heart of South America, whose people are proud of their indigenous heritage and cultures. Bolivia's president has set ambitious goals to reach universal access to drinking water services by 2020 and sanitation services by 2025.
Water For People began working in Bolivia in 1997. In 2018, Bolivia's district of San Pedro became the first district where Water For People, together with district partners, achieved water services for everyone — every family, clinic, and school. This shows how powerful the Everyone Forever model can be.
Helping Bolivians bring water, sanitation, and hygiene to their communities
Everyone Forever Districts
Scaling the Impact
In 2012, Water For People's work in the district of Cuchumuela made it the first district in Bolivia to reach every community with water services. This attracted the attention of the national, state, and neighboring district governments who wanted to replicate the Everyone Forever model in other parts of the country. In 2016, this led to Water For People taking on two new Everyone Forever districts – Arbieto and Pocona. It also led to a partnership with the national Vice Ministry of Drinking Water and Sanitation, which Water For People supports on its mission to reach universal water and sanitation coverage. Specifically, we provide advisory support in the departments of Tarija and Oruro.