A lasting approach to sanitation must consider how to create behavior change and local ownership.
Many governments or nonprofits give away toilets, but we've found that model ineffective and unsustainable. If families invest in improving their own bathrooms, they are more likely to use them. In Nicaragua, we're partnering with microfinance institutions that offer loans to families to improve their bathrooms, creating long-term change.
Sobeyda lives in the rural district of San Rafael del Norte, Nicaragua, with her husband and two children. She and her husband Denis work hard to provide for their children, and they knew eventually they needed to build a better bathroom.
"For eight years, we used a latrine that my husband built, but I was afraid that when my children went to the bathroom, they might fall into the latrine," says Sobeyda. "Also, the latrine would fill up with water during the rainy season."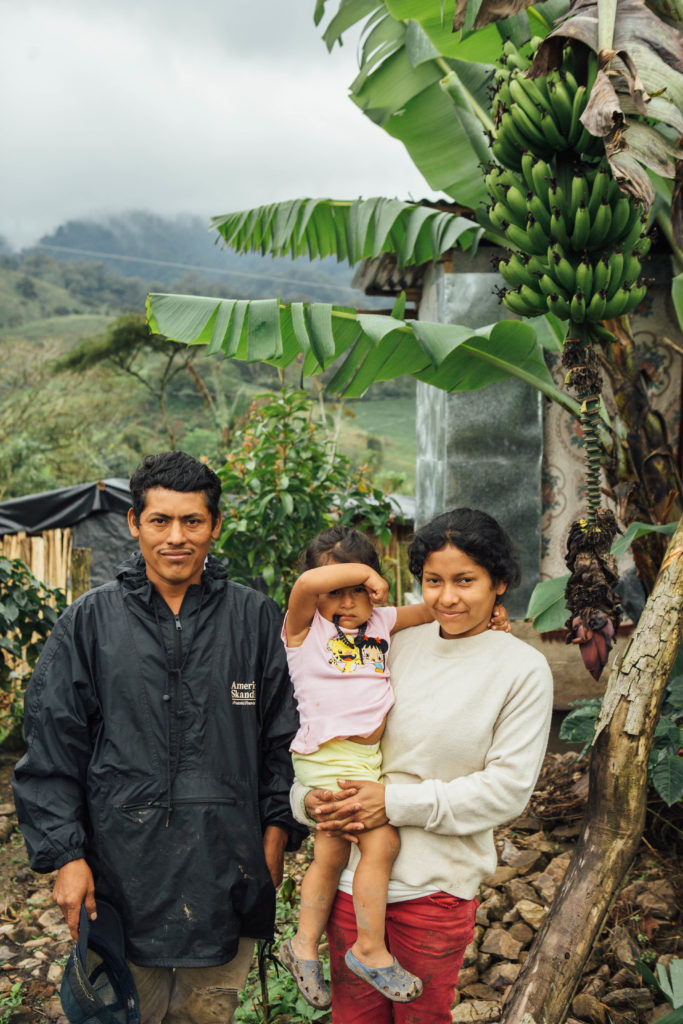 Sobeyda and Denis were motivated to upgrade their family's bathroom, but they didn't have the finances available to construct it. Last year, a loan officer from one of Water For People's microfinance partners was in their community, talking about loans for sanitation. They immediately knew this was their best option to build their bathroom.
With their loan of just under $500, Sobeyda and Denis were able to buy the materials for their bathroom. Denis is a cabinet-maker, so he knew how to construct the bathroom structure. They were supported by some students in a local plumbing course to complete the water and toilet connections.
The credit they received not only helped them improve their family's sanitation services, but also gave them access to reliable water.
"With the credit, we were also able to connect to our own household potable water service," explains Sobeyda. "Before, we were hauling water from our neighbors' houses."
Having access to credit has improved Sobeyda's family's life immensely, and she feels content knowing her family is safe and healthy and their water and sanitation practices aren't contaminating the environment.
"What is best is that my children are safe and everything we have is hygienic," she says.