Laban spends his days overseeing the local water point as community members fetch water. He is the water seller and caretaker of the local hand pump.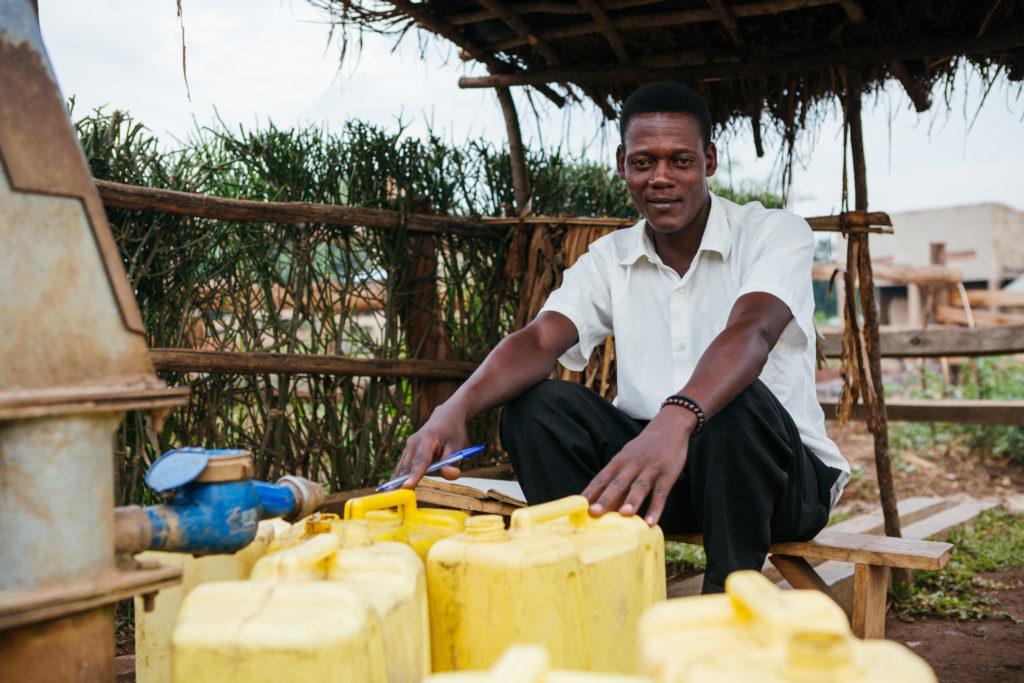 At water points dotted throughout the rolling hills of Kamwenge District in Uganda, Water For People's Water As A Business model employs water sellers like Laban. They are responsible for maintenance of water points, and they enforce the "pay as you fetch" policy, which means community members pay for the water they collect – a key part of ensuring hand pumps keep working for years to come.
Laban became a water seller in 2014, after Water For People and the local government supported the rehabilitation of dozens of wells in Kamwenge.
Every bright yellow jerry can filled with water means a payment of three cents to Laban, and is recorded carefully in his ledger. This fee covers Laban's salary, payment for the water entrepreneur who manages the water system, and maintenance and eventual replacement of the hand pump.
But Laban does more than collect money and maintain the water point – he also makes sure jerry cans are clean, preventing any illnesses from contaminated containers.
"They have to clean their jerry cans whenever they come and fetch," Laban says. "If someone comes with a dirty jerry can, I tell him to wash it first before he fetches water."
Laban also maintains a garden next to the hand pump, where he cultivates vegetables using the runoff water. He is the local guardian of the water, making sure none is wasted.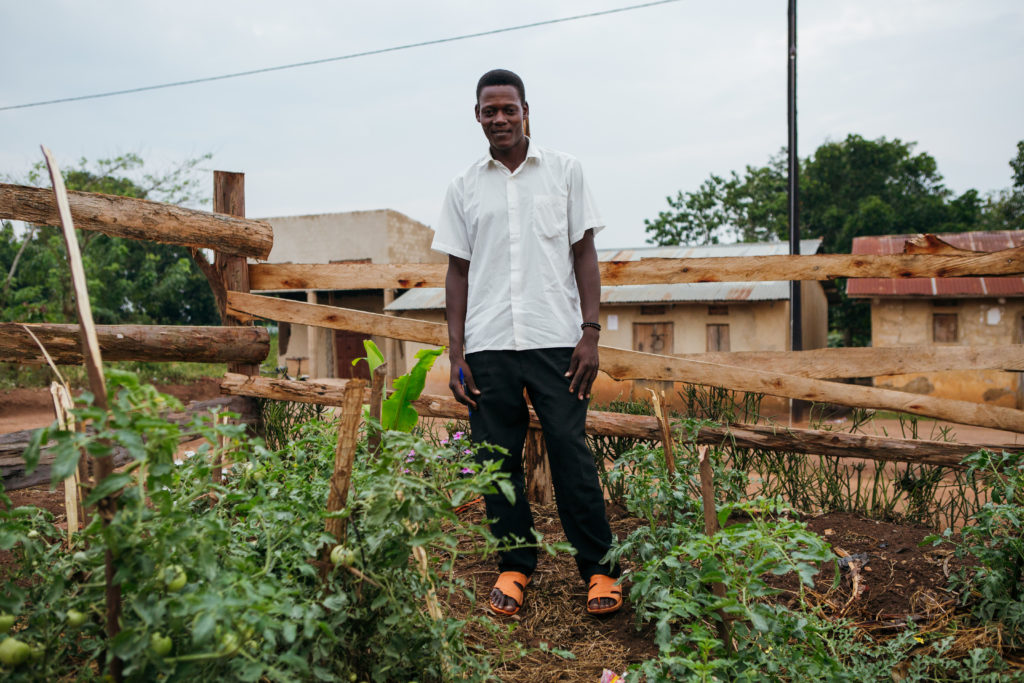 Selling water has become Laban's main source of income, allowing him to buy a plot of land for his family and pay school fees for his three sons, ages 12, 8, and 3. He is also able to invest some of his earnings in a village savings group so his income can multiply.
For Laban and his wife and children, the Water As A Business program has provided stability. He takes pride in providing for his family, but also for the wellbeing of his entire community as he maintains and protects their water point.
To create jobs and empower entrepreneurs like Laban – Just Add Water.