"Children and teachers walked from school to a well near our house to get water and carry it back," said Mayra, who lives with her husband Hector and their two young sons Marcos and Anthony. "They needed water to clean the school, and teachers and students needed it to use the bathroom and wash their hands."
Mayra and her family live in San Antonio de Cortés, a mountainous district in Honduras with 42 rural communities. Many San Antonians practice subsistence agriculture, raising beans and corn on small farms. Others work in sugarcane factories or raise animals for sale and consumption.
Mayra takes care of the household chores, and Hector works in farming. Their two-room, brick house is in a small town about three miles from the town of San Antonio de Cortés, and it didn't have water when they moved in five years ago.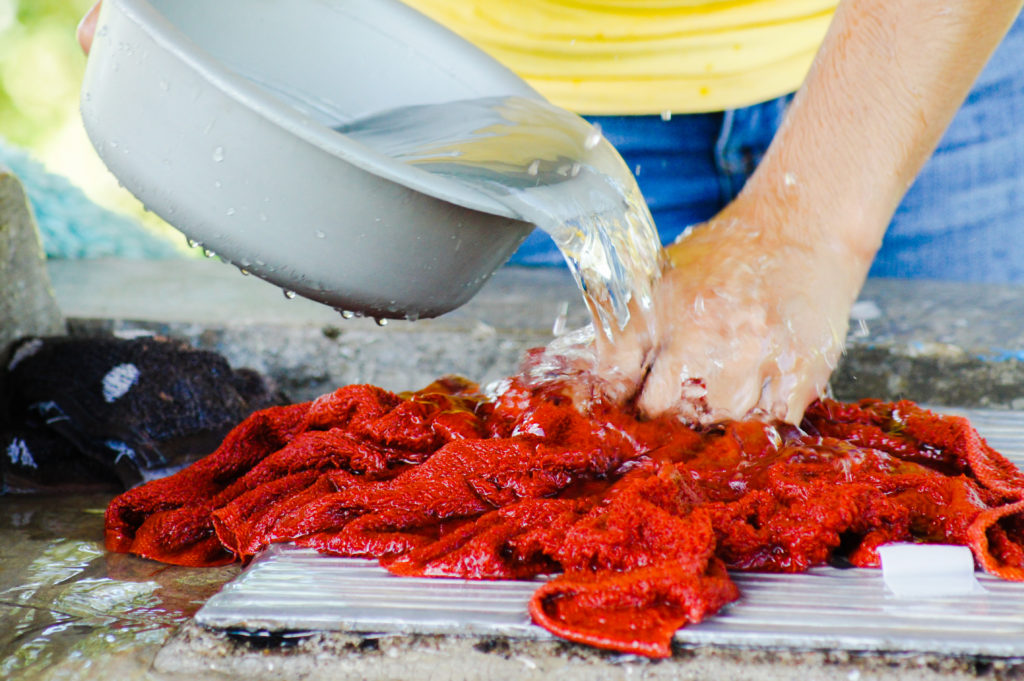 "We had to fill buckets and pots to store water," Mayra said.
It was hard for everyone in the community. "A lot of people had to walk long distances to get water," Mayra said.
In 2014 the water authority told Mayra and Hector about a new water project that would include a water connection directly to their house. Hector was so excited about bringing safe water to their community, and he helped dig the trenches for the system's pipes.
"It's a big change having water readily available day and night," Mayra said. "We are very happy."
Mayra's son Marcos is in second grade at the community school. "It's good to have water," he said. "If we didn't have water, there would be no trees and we wouldn't exist."
Mayra says her family is proud and happy to pay their water bill, which is about 6 USD each month. The community happily contributes to the maintenance and repairs of the system when it breaks, because they have seen how having reliable water has changed their lives.
Mayra is thankful that her children won't have to spend hours carrying water, and they will have more time for school. "It's been a real change for the community, and you can see that," she said.