At Water For People, we pay careful attention to the numbers behind our work – because data shows us the impact and illuminates our next steps.
Manson Nkozi is well-acquainted with the power that data has to bring solutions to the surface. He has been an enumerator, or data specialist, in Chikwawa District in Malawi for five years. He uses the Akvo FLOW application Water For People developed to analyze, collect, and manage data from water points, clinics, schools, and households – especially those in the most rural areas.
Manson measures water service through household and water point surveys, but he also does mapping to help the district understand where water infrastructure is needed. During monitoring season Manson spends all day in the field, from sun up to sun down. He's passionate about gathering data, because he says the data improves health and saves communities time by alleviating long walks for water.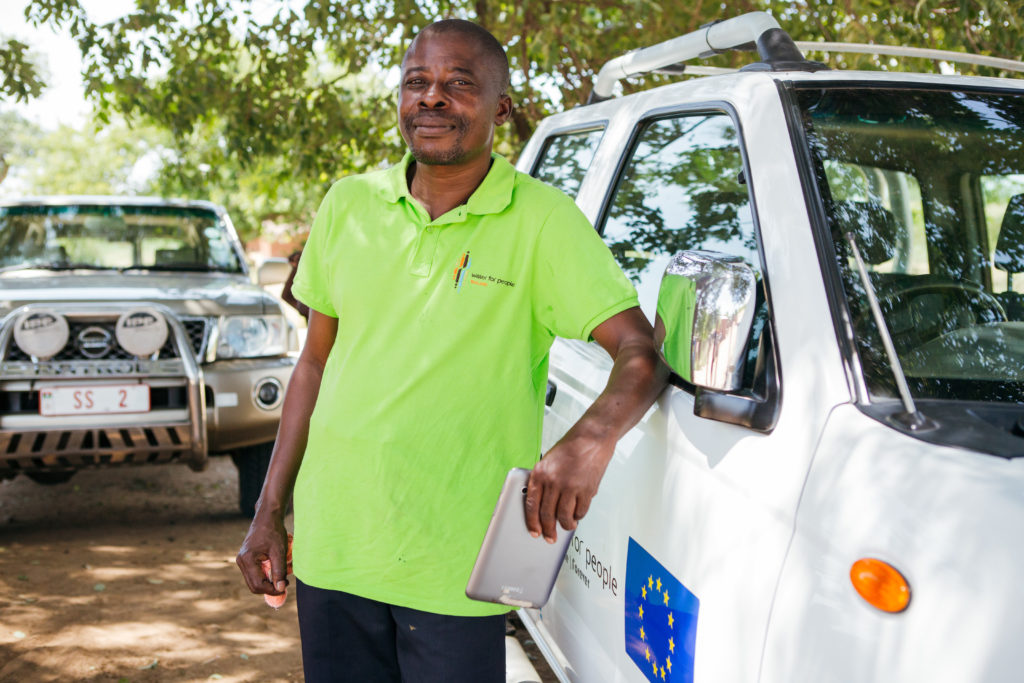 "The data we're collecting influences government intervention," Manson says. "The sector is using what we collect to lobby for more boreholes, because they can see areas where access is inadequate and where we need to invest in the future."
This data also pushes community members to take ownership of water points, especially because it gives them the information they need to plan for future repairs.
"Before Water For People came in, people used to expect the government to maintain everything," Manson explains. "Now, because they see the data and the impact of safe water on their communities, they are taking ownership. When something breaks, they know they are the ones who will suffer so they are taking responsibility and contributing to maintenance."
Since Chikwawa District started prioritizing data collection, Manson also says water-borne diseases have decreased.
"These past three years we haven't experienced serious outbreaks of cholera and diarrhea simply because now communities have safe water," Manson says. "Things are changing."
For local ownership, for better health, for progress – Just Add Water.