High in the mountains of Bolivia, one school has made huge changes in water, hygiene, and sanitation.
"Before, we didn't have latrines connected to water at the school," says Edmundo Chura, who has been teaching at the school for 15 years. "Now, there is better quality water, and the bathrooms are connected to the sewer system."
The school is located in the district of Tiraque, in a rural, mountainous region of Bolivia. There are over 800 students at the school, and now they all have access to water and sanitation.
Edmundo has lived in this community for over 15 years, and he knows that creating long-term change has to start with the children.

"We have the hope that if we can change the children's behavior around water and sanitation, they will change their families, and then the whole community will change," explains Edmundo.
In addition to the previous lack of safe water and sanitation services, the teachers were also concerned about the students' poor hygiene.
"When I started teaching here two years ago, I noticed the students were not staying clean," says Jhenny Balderrama Rodriguez, another teacher at the school. "Many only took one shower a week and didn't brush their teeth. They were dirty all the time!"

With support from Water For People and local partners, the school began to implement hygiene education. Once every week, the students began watching videos about topics like hand washing, tooth brushing, taking care of the environment, and safe uses of water. Jhenny said the students' hygiene has been improving considerably.
Students at the school are excited about the changes that are happening.
"There are now bathrooms at the school!" says 14-year-old Gisela. "They also put up signs about taking care of water, and there are resources in the girls' bathroom to show us how to use menstrual hygiene products."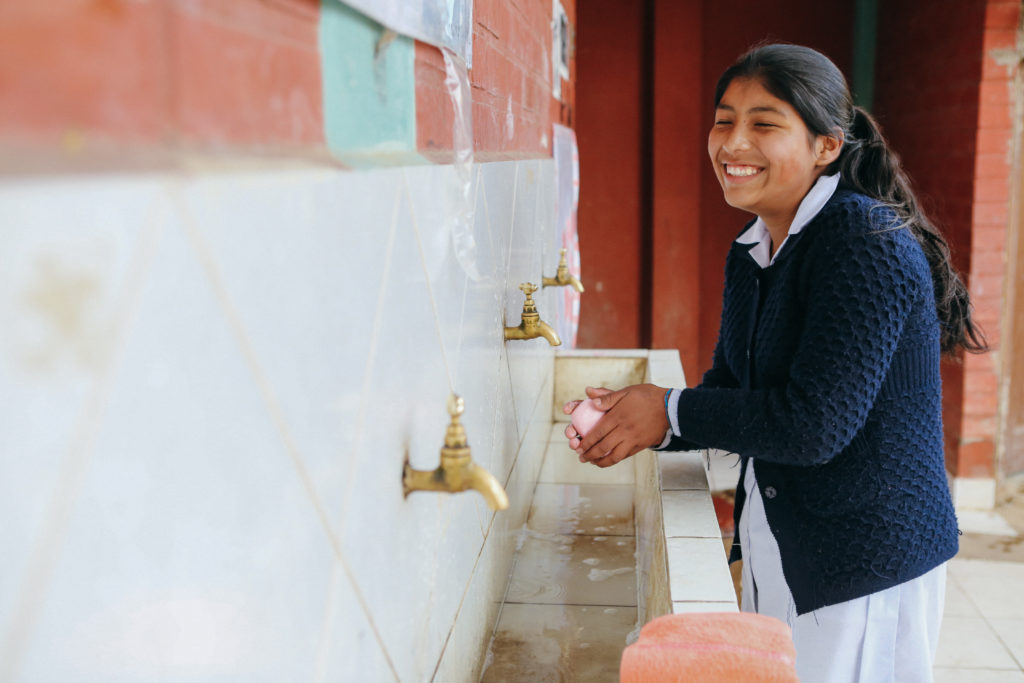 Julie says girls at the school have started to feel much more comfortable about menstruation, and her classmates echo her opinion.
"Girls are coming to school when they are on their periods," says 13-year-old Julie. "They feel more comfortable when they are on their period, since teachers have talked to us and told us it is natural and we don't need to feel ashamed of it."
Little by little, teachers like Jhenny and Edmundo are empowering students in Tiraque. These students – Gisela and Julie and hundreds of others – are already changing the future of water, sanitation, and hygiene for their families and communities.