High in Peru's Andes Mountains, Maria Montalvo Arce grows grapes.
Well, most years she grows grapes.
A year ago, the worst flooding Peru has experienced in a lifetime washed away nearly all of Maria's harvest. The rain lasted for a month.
"We were not able to harvest the usual amount, which is between 200 and 400 boxes of grapes," she said.

As of last September, she had only harvested about 20 boxes, and the selling prices were extremely low. Along with her tente gonflable pas cher grapes, the floods wiped out the water system in Maria's community, and systems throughout the district of Cascas, Peru. Cascas is known for its winemaking, a tradition and economic driver for the region.
"The rain this year was different," Maria said. "Every year there is rain in this area, but never rain so strong that it cut off the water supply."
After the floods, the 2017 growing season was the first time in over 20 years that Maria didn't have a safe and reliable water access. For three months, Maria's family and everyone in her community of Pampas de San Isidro walked to the river to collect water, some using motorcycles and mules to transport the water back to their homes.
The flooding isolated Maria's community and the nearby city of Cascas, washing away highways and hillsides. People living at higher altitudes couldn't get food or fuel, and propane prices increased by nearly 600%. Grape farmers like Maria throughout Cascas lost entire harvests.
Maria's nephew Cristian was isolated in a coastal city during the flooding – all the highways to Cascas had been washed away. When he could return, he helped repair the community's water system. He said every family from the community helped with the work, with support from Water For People and the local water committee.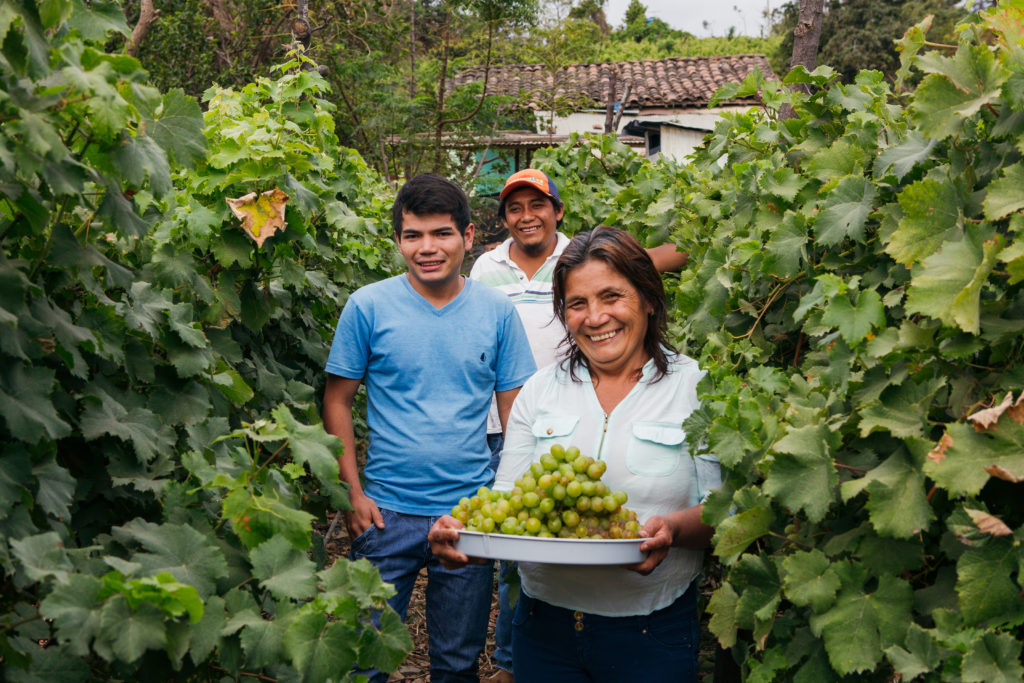 "We practically rebuilt the entire system, all of the connections and new pipes," Cristian said.
A year after the flooding, Maria and her family are looking to the future, but with realistic expectations.
"We are replanting seeds and moving forward." she says. "But the rains were mostly because of climate change, and this could happen again. We have to be prepared."
In March 2017, the worst flooding in a lifetime devastated northern Peru, including the district of Cascas where Water For People works. The flooding was attributed to the combined impacts of a changing climate and El Niño and many lives in Cascas suffered the effects. With inspiring resilience, community members and local leaders in Cascas worked together to rebuild after this terrible and overwhelming disaster. To commemorate the flooding a year later, we want to share how three different people in Cascas overcame challenges in the aftermath of the floods. Read Don Ángel's and Don Michael's stories.