Both Maribel and David are dreaming of going to university next year – Maribel wants to be a nurse or social worker, and David plans to study mechanics. One of the reasons they are able to dream about heading off to university is because they go to a school that has safe water and sanitation. They never had to miss school due to fetching water or being sick from water-borne diseases.
Maribel and David live in the district of San Pedro, Bolivia, where every family, clinic, and school has reliable water services, thanks their partnership with Water For People.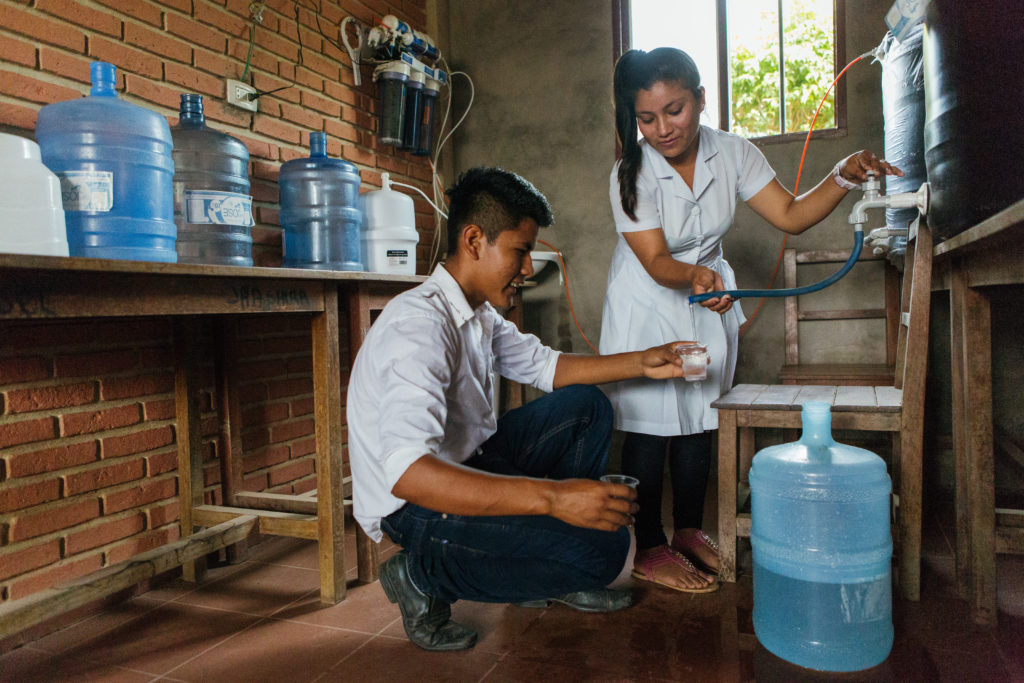 The school Maribel and David attend takes water and sanitation seriously. Teachers have students sing about it in music class, paint and draw about it in art class, and write poems about it in literature class.
San Pedro's water has high levels of fluoride, which can damage children's bones and teeth. Part of making sure safe water is available for Everyone Forever in San Pedro means finding ways to lower the fluoride. Maribel and David want to be a part of finding a solution to the problem. Both students help in the school's water quality lab, which is run by their teacher Martín David Panzo.
Martín has taught chemistry and biology at the school for 17 years, and he is extremely interested in water quality. He was part of the group that initially discovered the community has high level of fluoride in their water.
From the start, Martín knew he wanted to engage students in solving the problem.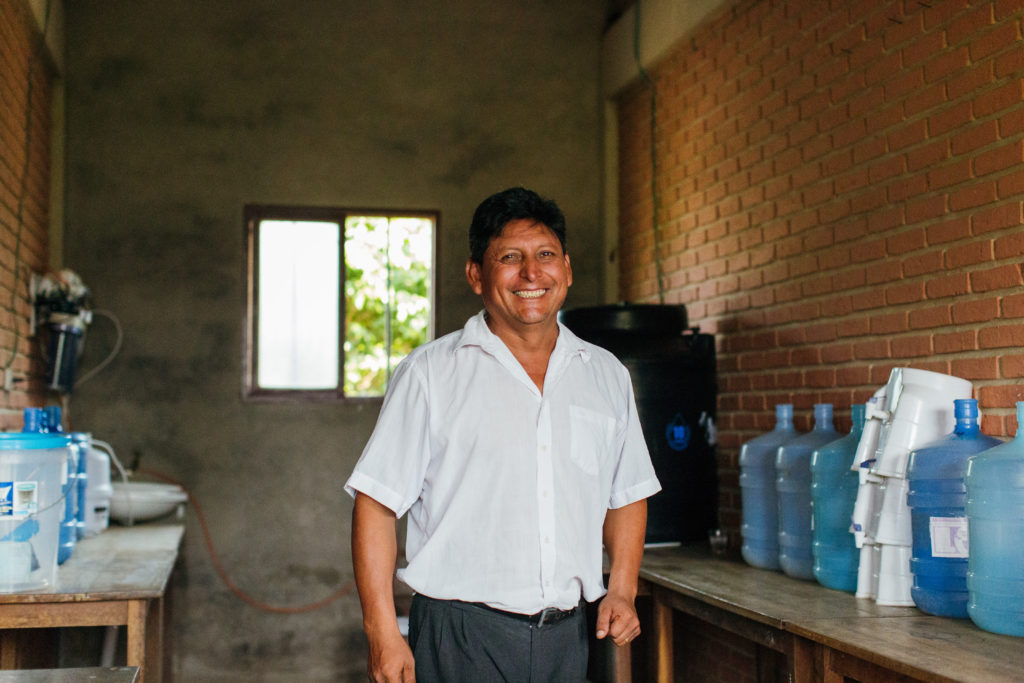 "I've always liked to work with students to understand a challenge and find a solution," shares Martín.
Martín and some of his students worked with Water For People and other community and district partners to find possible ways to lower the fluoride levels. They tried several solutions, but many were too expensive or dependent on materials that weren't locally available.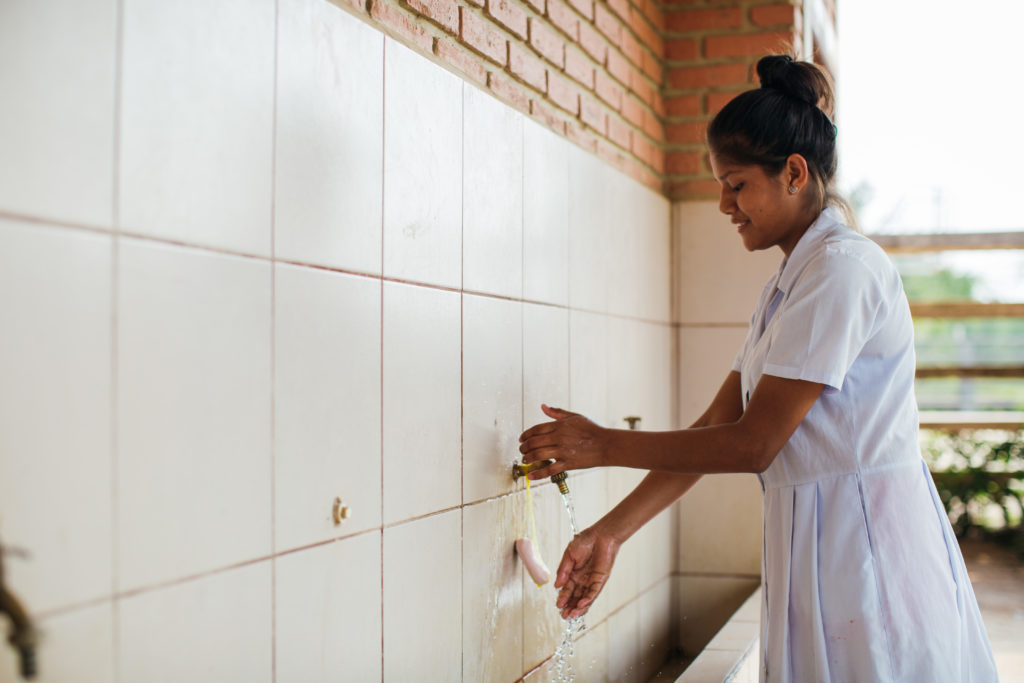 Finally, Martín and his students found a machine that could reduce the fluoride levels. The machine contains three different filters that reduce fluoride. Because the filters are still somewhat expensive and have to be replaced every year, the machine is currently only providing treated drinking water to Martín's school, along with another local school and a health clinic. Martín hasn't given up on finding a way to treat larger quantities of water and help his entire community and eventually district.
One of Martín's ideas is to have separate water systems – one that supplies treated drinking water, and another that supplies water for washing, bathing, and other non-drinking purposes. That way, a lower quantity of water would have to be treated. Another idea is to work on a machine like the one in the school's water quality lab, but that could produce up to 600 liters of treated water in one hour.
Martín, Maribel, and David are continuing to search for a long-term solution to ensure water in their district is high-quality, and Water For People is supporting their school and other schools around the globe to find solutions for safe water that will last Forever.