In rural Uganda, Water For People is helping entrepreneurs tackle every part of the sanitation value chain, from constructing latrines and emptying them to transferring and treating fecal waste. In this last step – fecal waste treatment – Water For People is creating a true circular economy by repurposing waste, uncovering its potential value as "brown gold."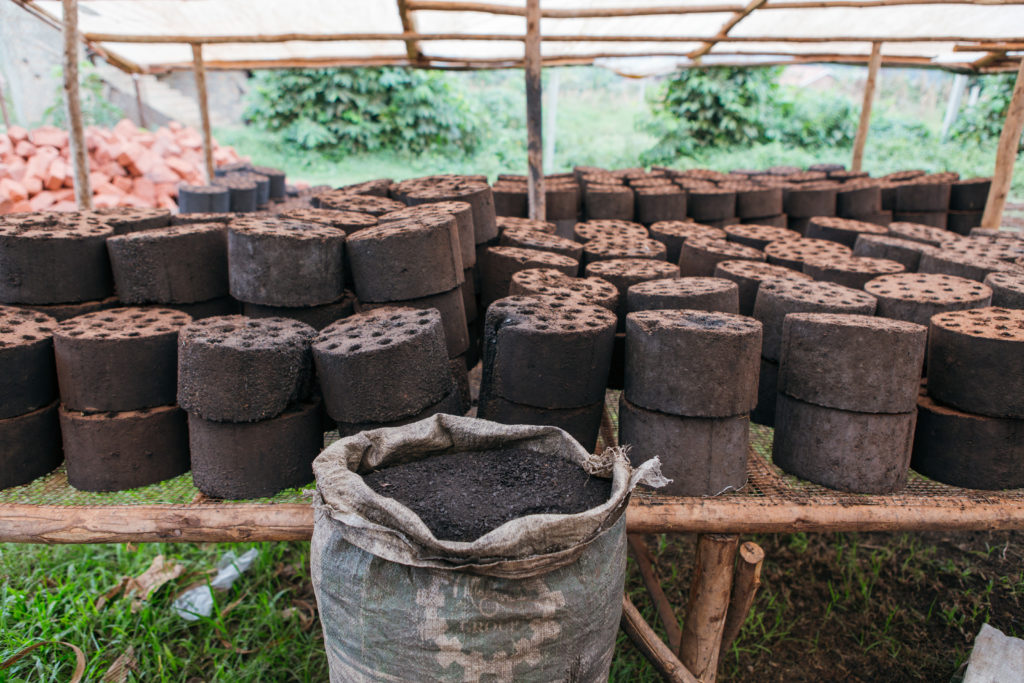 In 2016, two Decentralized Fecal Sludge Treatment (DEFAST) plants were launched in Uganda's Lira and Kitgum districts. These plants provide a place for pit emptiers to dump waste so it can be treated to be pathogen free – a critical solution for treatment in rural areas where sewage systems don't exist and aren't even practical. At the DEFAST plants, after the waste has been treated and is free of pathogens, it is turned into either briquettes for fuel and cooking or fertilizer to be used by local families and farms. In both cases, the end products are less expensive than alternatives like charcoal and are much more efficient and better for the environment. The briquettes burn up to four times longer than regular charcoal, allowing families to save on fuel and reduce damage to the environment, as they don't have to cut down trees for fuel.
"In Lira town, 97% of people are not connected to the local sewer," says Bosco Odyek, chairman of the organization operating the DEFAST plants, emphasizing the great need for the plant and pit-emptying services. Bosco works as a water and sanitation engineer with a government agency by day, and is developing pit-emptying and DEFAST technologies on the side.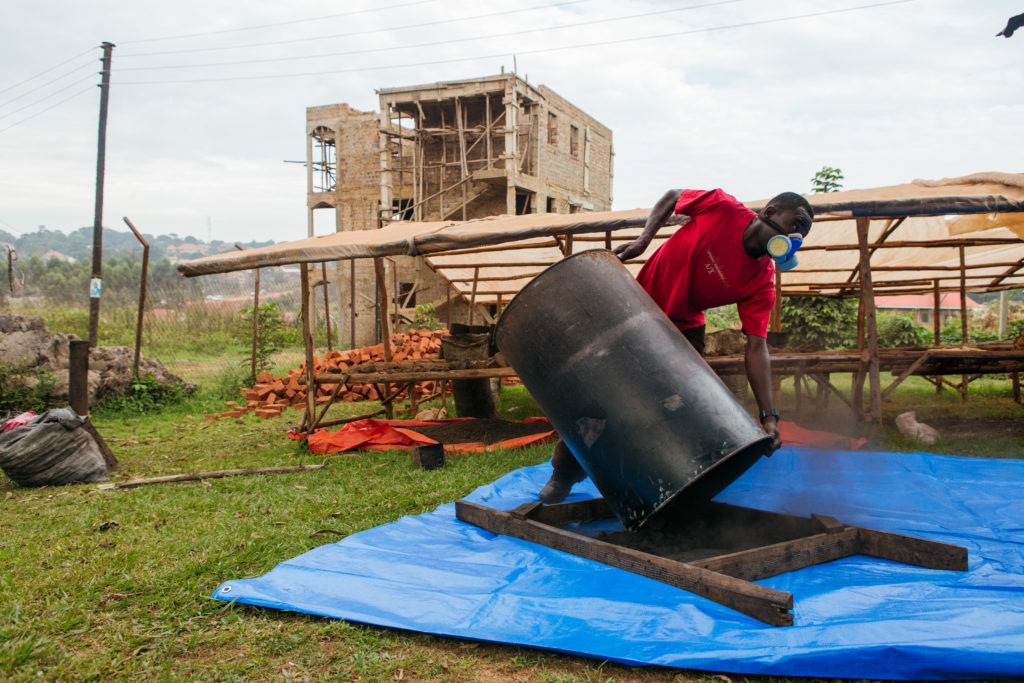 "The demand for briquettes is evident," Bosco says. "A nursery and primary school and now five more institutions have been engaged and showed interest in using the briquettes."
In addition to providing solutions to safe waste disposal, the DEFAST plants have also created job opportunities and a sustainable business model for local entrepreneurs. But one barrier Bosco has had to overcome is a stigma about working in sanitation – it's hard, dirty work.
"When I started out, 17 people were invited for the training," Bosco says. "Only 11 showed interest, and currently only seven are doing pit emptying. Two failed to come back because their parents said this is not the kind of work they should be doing."
Bosco, however, says the sanitation value chain presents valuable and potentially lucrative job opportunities. None of his seven employees have professional backgrounds and some didn't complete a formal education, but they are now able to depend entirely on pit emptying and the DEFAST plant for their income.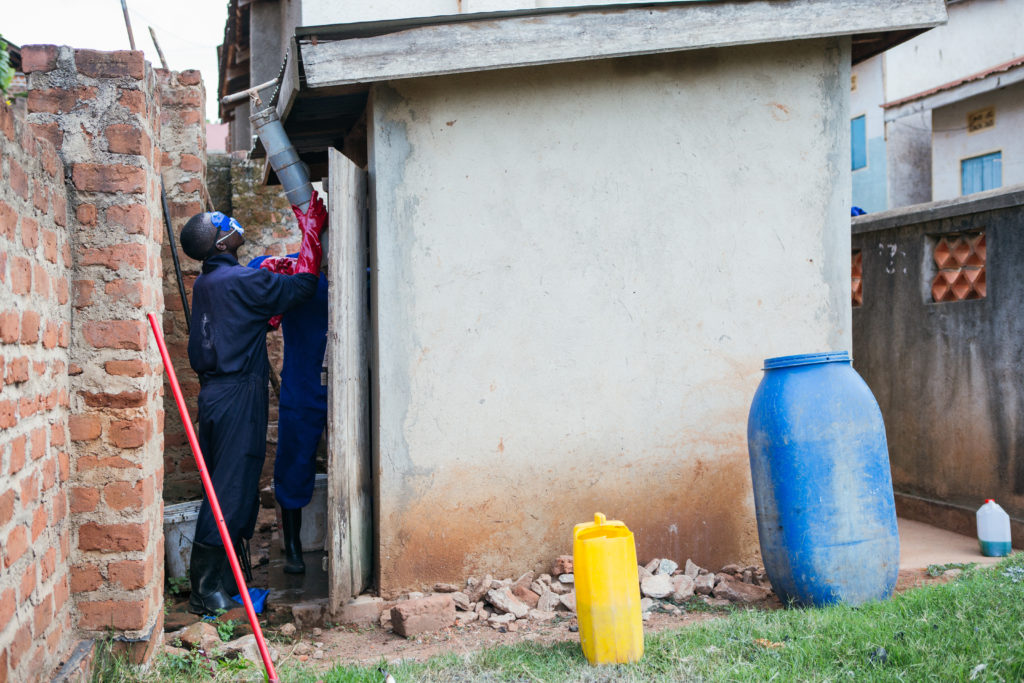 Entrepreneurs from Rwanda visited the DEFAST plants in Uganda to learn about potential replication in Gicumbi, a rural district with no wastewater treatment plant. Currently, the lack of treatment plant means pit emptying in Gicumbi is not affordable, as pit emptying companies have to travel 100 kilometers from Kigali and then transport the waste back to the city. When the DEFAST plant is completed, it will be a sustainable and more affordable solution for pit emptying and treatment of waste in and around Gicumbi town.
"The City of Gicumbi is growing fast, and a sustainable solution for its sanitation lies in the availability of an appropriate, efficient, and affordable technology like a DEFAST plant, that will allow for safe sludge disposal but also serve as a catalyst for business," says Water For People staff in Rwanda.